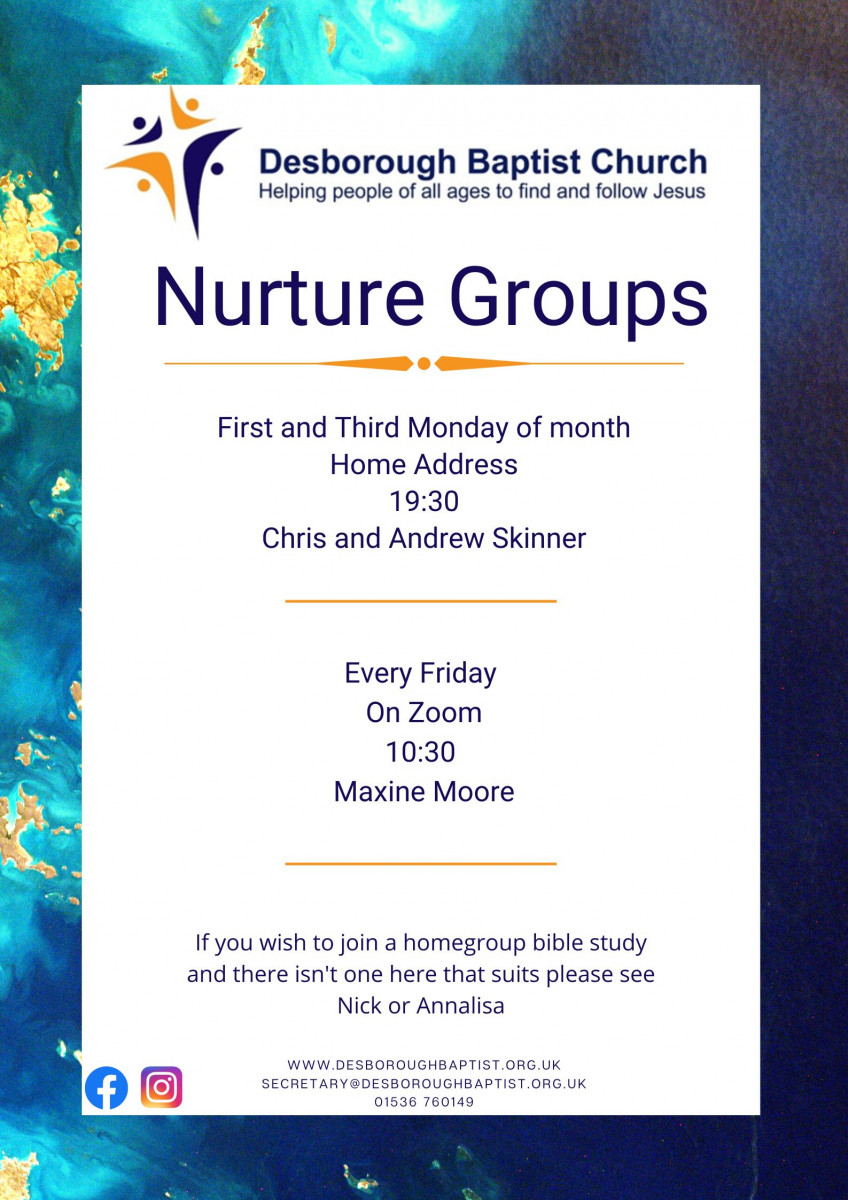 Small groups are important in our church because they nurture discipleship and friendship. Groups meet for bible study,
prayer and fellowship at various times during the day or evening on a weekly, fortnightly or monthly basis.
If you would like further details please contact us and we would be very happy to put you in touch with one of our home group leaders.