Enjoy your summer holiday, see you all in September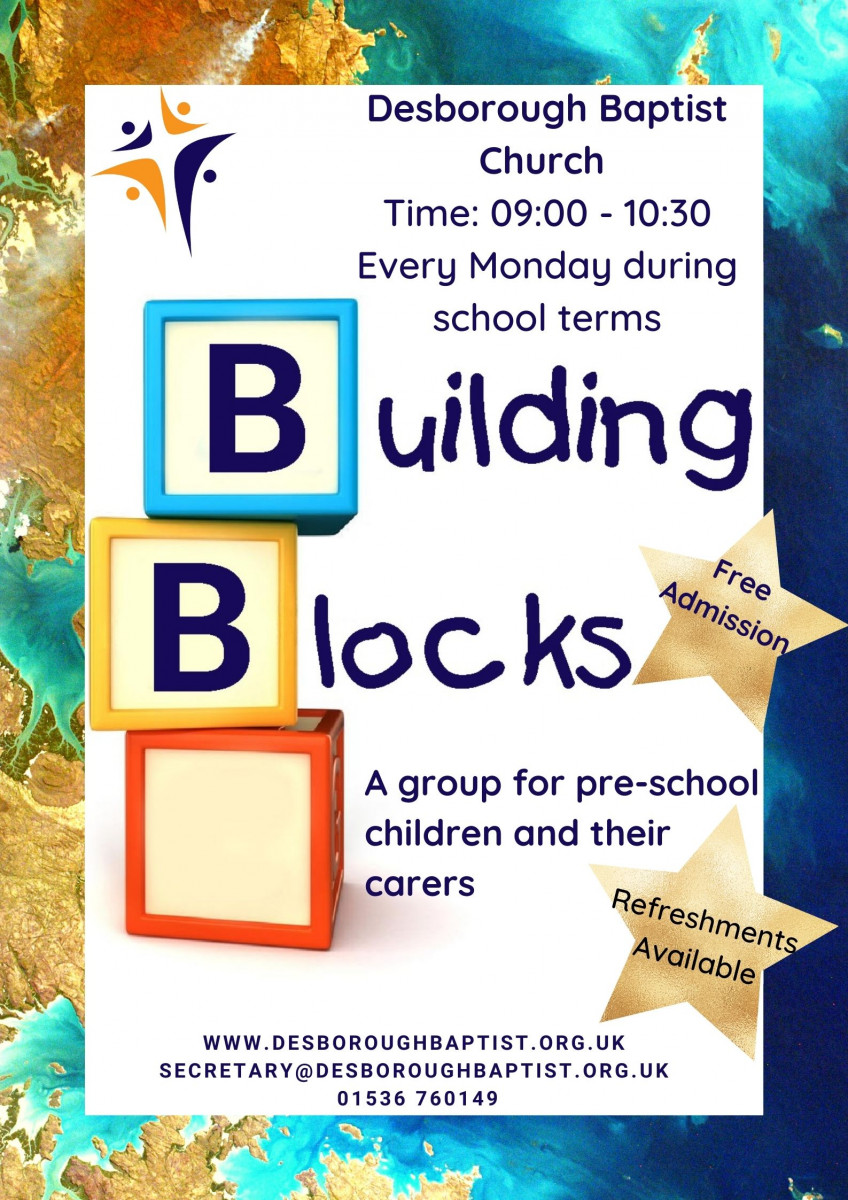 A group for pre-school children and their carers
Every term-time Monday 9.00am – 10.30am
Who we are……
Building Blocks provid
es an opportunity for carers and young children to meet, relax and have fun together.
Run by a group of volunteers from Desborough Baptist Church, we try to offer support and friendship by sharing Christian values and the message of Jesus Christ.
When we meet…
We meet each Monday during term-time. The doors open at 9.00am and we finish at 10.30am.
Who can come…
Building Blocks is open to anyone who cares for young children in our community. Please contact us for more information.
What we do…
For children, we have crafts, stories, music time and the chance to play together with our toys.
For carers it is the chance to relax and chat with friends in an informal setting, watching their children play, be creative and make friendships of their own.
How much…
There is no charge for attending Building Blocks.
For more information please contact us by telephone on 01536 760149, email secretary@desboroughbaptist.org.uk, or use the contact form below.
We look forward to seeing you!